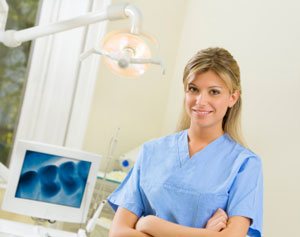 A seemingly horrible decision out of Iowa provides an extreme example of how discrimination is only actionable if it involves a protected class.
In a very rare move, the Iowa Supreme Court had already issued a ruling in this case but withdrew its own ruling to give it more consideration. On Friday it reissued the ruling, standing by it decision that a dentist acted legally when he fired an assistant because he found her too attractive.
The dentist fired the employee because he felt she was a threat to his marriage, and the court ruled that is permitted, even if the employee has not done anything to lead the boss to believe he would ever have a shot at a relationship. The court held that a firing under these circumstance does not amount to illegal sex discrimination because it is the result of feelings, not gender.
The court upheld the ruling of the trial judge, who dismissed a discrimination lawsuit filed against dentist James Knight, who fired his assistant Melissa Nelson, even though he admitted he always agreed that she had been a great employee for ten years she worked for him. The trial judge and the appeal court did not see the termination as having anything to do with gender, because Nelson was replaced by another woman, and Knight's entire staff consists of women.